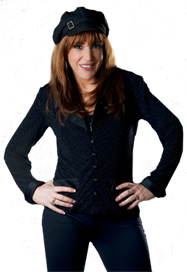 Comedian Michele LaFong
has been headlining casinos, resorts, theaters, cruise ships, and comedy clubs around the country and Australia for over two decades, having had her own on-going show three times on The Las Vegas Strip. LaFong won the "Best Female Comic Award" at The Original  Las Vegas Comedy Festival at The Tropicana Hotel & Casino.. "I have been very blessed to have worked with and been mentored by some of "The Greats" in show business including Debbie Reynolds, Jackie Mason, and The Legendary Señor Wences." Wences, the most famous International Ventriloquist in the World, "passed the torch" to LaFong, with the exclusive rights to perform his famous characters, Johnny, the lipstick hand-puppet, and Pedro, the head in the box, as documented in March '98 in Life Magazine. The original Johnny and Pedro often make cameo appearances in LaFong's stage show.

Las Vegas Backstage Talk
is a popular, syndicated and established radio interview show that has been on the air for over 4 years.  LVBST is the only place that you can listen in on those "inside conversations," and backstage stories with the celebrities that make Vegas the Entertainment Capital of the world.  Hosted and produced by Comedian Michele LaFong, this weekly audio/video production features interviews with national name headliners, and A-list celebrities which have included Ray Romano, Jay Leno, Don Rickles, LeAnn Rimes, David Brenner, Bill Maher, Wynonna, Dana Carvey, Meat Loaf, Rick Springfield, Dennis Miller, Wanda Sykes, and many more. (List of all guests are on home-page lasvegasbackstagetalk.com)
Host/Producer Michele LaFong
 "I've always been very lucky with booking top talent for Las Vegas Backstage Talk, because many of the stars that are working on The Strip today I've opened for at some point… or they've opened for me!  It's amazing when you think about it.  Like Ray Romano, Wanda Sykes, and David Spade all opened for LaFong!.. You just gotta love that!"
Veteran Comedian Michele LaFong is a natural at creating an instant rapport with her guests. She gets the "inside" point of view that one would only hear if they were backstage in The Greenroom overhearing the conversation that typically takes place between artists when they get together. She has just the right touch with a unique approach that makes Las Vegas Backstage Talk different from the rest!
"Thanks Michele, this is the most interesting interview I've ever done!"
Dana Carvey
"I had so much fun! It's just a matter of time before LaFong gets her own National TV Show
Tony Orlando
"I just love your energy and your show!


Protege of The Legendary Señor Wences
Often referred to as the heir of Wences' puppets and memorabilia, Michele is known for performing her tribute to The Legendary Señor Wences, her mentor, using his original puppets based on routines he performed on The Ed Sullivan, and Muppet Shows but updated with a modern twist. LaFong combines the mastery of Paul Winchell, another idol, and raw talent of The Great Wences to keep the art of ventriloquism alive.
Michele is also a gifted standup. Her impersonations of Joan Rivers, Bette Milder, Jackie Mason and Dr. Ruth are just examples that show her diversity. LaFong has performed as both a headliner and opening act at numerous resorts and hotel/casinos.
LaFong produced the first all female stand-up comedy show on The Las Vegas Strip, "Girls Night Out," which then became "Funniest Females starring Michele LaFong," the first successful on-going show at O'Shea's Casino.
She also looked towards Wences, the legendary Ed Sullivan Show ventriloquist, for his grace and style. Michele's use of the famed ventriloquist's puppets has been a critical hit.
"He was never dependent on any punchline and he never relied on any written matter," Michele says. "He could make anything funny. His timing, rhythm and speed, strong characters and voices were his greatest attributes."
A few years ago, Michele performed for the great showman's 100th Birthday party. The two became such good friends that Wences gave her many of his puppets, and taught her "Johnny," the character whose head is a lipstick-painted hand. Her friendship with Wences was featured in a Life magazine article where Señor Wences "passed the torch" to Michele LaFong, and named his "hand picked heir." As a Tribute to Señor Wences, "Johnny", and sometimes "Pedro," the head in the box, are constants in her act. Michele also used Johnny in a popular Mercedes Benz commercial that aired nationally.
"I love the feedback I have been getting," Michele says of the Wences puppets. "It was always the crowd favorite especially on college campuses because that audience was too young to remember Señor Wences, and had never been exposed to his work. They thought it was genius, fresh, and new and expected it to be "the next big thing" which proves that everything old is really new again!  The audiences that are old enough to remember are so happy because it takes them back in time and they really appreciate it. They thank me and I know that they mean it. It's a piece of history. I feel like I have a big responsibility and can only take so much license with his stuff." (For more about Michele's story with Wences go to Señor Wences Page; Find Señor Wences' Biography Book, Foreword by Protege Michele LaFong.)
Also well received by reviewers are the antics of Paco-Michele's smooth-talking, macho "stud puppet" complete with gold chains dangling over his hairy chest.  Paco is modeled after a former real-life boyfriend.
"I created Paco to get back at the guy after we broke so he could see how ridiculous he came off…but he didn't get it," Michele said. "He was actually proud of it … He even carried a picture of Paco in his wallet, like it was his son!..Unbelievable!"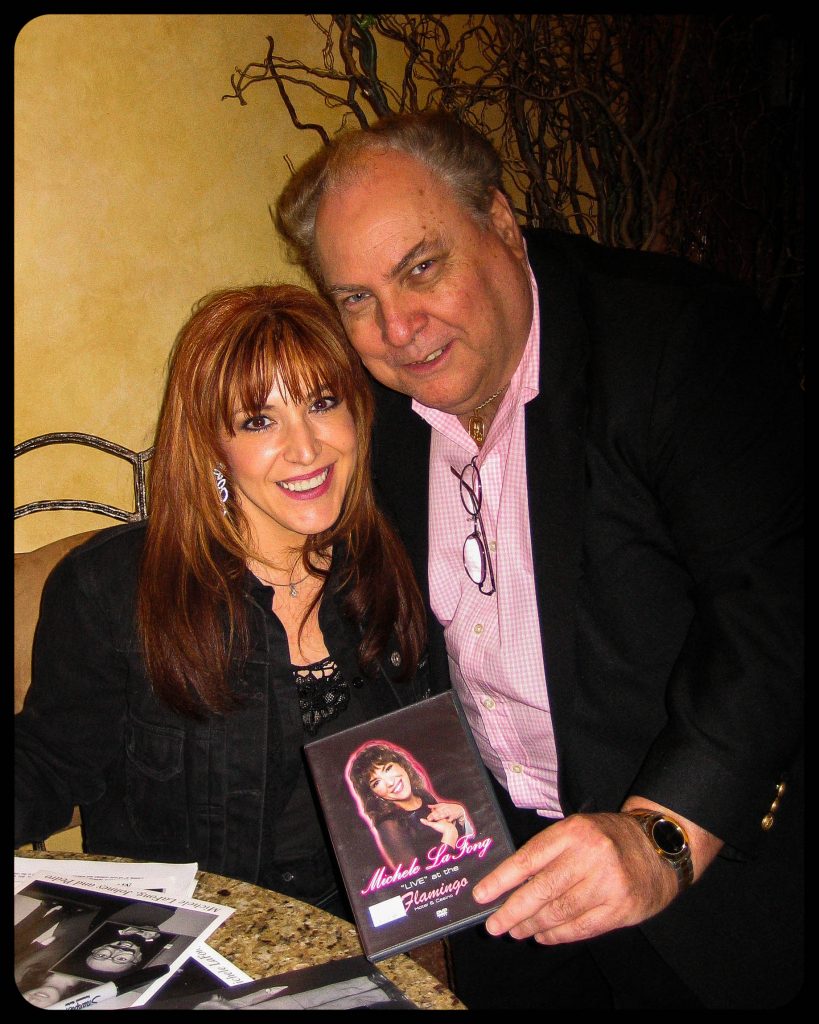 A special Thanks to my late manager of many years, Marty Fischer who was also a great friend.